Ocean Ridge Plantation
Golf Information
Come Explore Ocean Ridge Plantation Golf
The Ocean Ridge Big Cats Golf Information
Ocean Ridge Plantation is home to five championship golf courses that are collectively known as the "Big Cats," making the community a preferred choice for golf lovers. We've collected information about each of the Ocean Ridge golf courses to summarize the most prominent features of each.
The five Big Cats offer challenging play on award-winning designed courses. Newly renovated greens areas now feature L-93 bentgrass at Leopard's Chase, MiniVerde greens at Lion's Paw, TifEagle greens at Tiger's Eye and Panther's Run. The Ocean Ridge Big Cats aren't content to rest on their laurels, either. Jaguar's Lair is under a major redesign and redevelopment to prove the committment to keeping the Big Cats family reputation.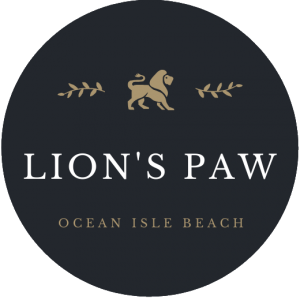 Lion's Paw
Equal parts rustic, wild and serene, this magnificent course presents a lion's share of adventure and breathtaking scenery. Water shots and deep sandy bunkers are outlined by tall hardwoods that have long surveyed this wild landscape. A truly coastal Carolina course from the white sands of the bunkers to the oyster shells lining lakes and creeks, to the beautiful wetlands visible from every hole; Lion's Paw is deservedly one of the Grand Strand's most popular golf courses.
Awarded Four Stars by Golf Digest's Places to Play
Named Best in the Myrtle Beach Area by Golf Digest
Designed by Willard Byrd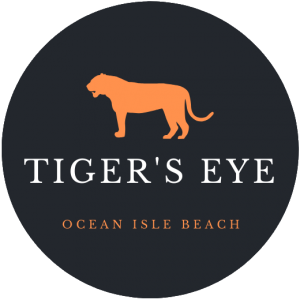 Tiger's Eye
Distinguished by dramatic elevation changes reminiscent of North Carolina sand dunes. Tiger's Eye is a thinking player's course; it requires precision shotmaking and a reliable short game. It features a stunning combination of natural waste areas, native grasses, fields of wildflowers, towering pine and oak trees, and such water features as marshlands and waterfalls.
Debuted as Golf Digest's Best New Golf Course in America
Ranked by Golf Digest as One of the Top 100 Public Golf Courses in America
Designed by Tim Cate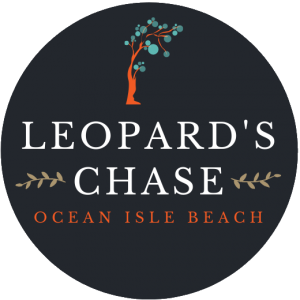 Leopard's Chase
Leopard's Chase joined the Ocean Ridge Plantation Big Cats in 2006 as the fourth award-winning golf course in this collection. This $14 million gem pairs many challenges with its gorgeous landscape. As a par 72, 18-hole course, it offers forced carries, dramatic elevation changes and generous landing areas. You'll notice a masterful use of natural and man-made water features throughout the course as well as well manicured L-93 Bentgrass greens.
Ranked #7 by Golf Magazine as Best New Golf Course in America
Ranked #10 by Golf Digest as the Best New Public Golf Course in America and also as #1 in the Carolinas in 2007
Designed by Tim Cate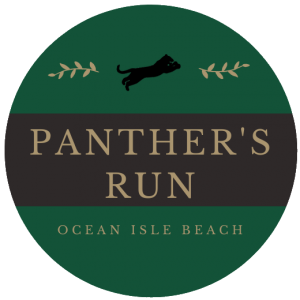 Panther's Run
Situated on the edge of a nature preserve is the Big Cat known as Panther's Run. This $10 million course tests a golfer's ability to avoid marshlands, wetlands, and other hazards. These 18 holes are unlike any other course on The Grand Strand. Sweeping Tifsport Bermuda fairways twist and turn up and down presenting a variety of challenges along scenic water features. Large, notoriously slick, G-2 Bentgrass greens demand cautious putting. With 40-acres of wildflowers, 60-foot elevation changes, an island par-3 and a waterfall, it's easy to see why Panther's Run has a reputation for quality play and impeccable grounds maintenance.
Nominated by Golf Digest as one of the Best New Golf Courses in America
Cited by Golf for Women magazine as one of the Top 100 Fairways
Designed by Tim Cate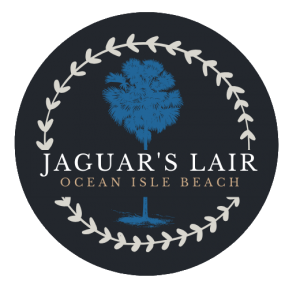 Jaguar's Lair
Jaguar's Lair is receiving a major redesign. Developers plan to convert the existing 36-hole course to an 18-hole course. Golfers should expect the same level of play as the other courses in the Big Cat family. Water features will add to the already gorgeous landscape of this coastal North Carolina golfing gem. Area golfers are eager to snag a tee time when Jaguar's Lair relaunches.
Under re-development
Designed by Tim Cate
How Can We Help?
Whether you are just beginning a property search or you are ready to schedule a showing, we are glad to assist you. Get in touch and let us know how we can help you find the right property in Ocean Ridge Plantation.
Contact Us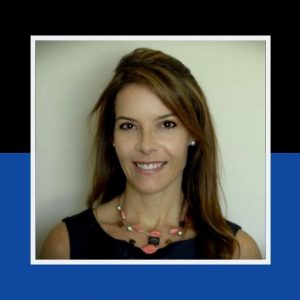 6900 Ocean Highway W, Ocean Isle Beach, NC 28469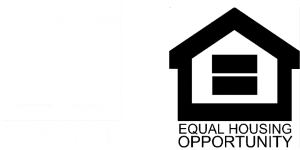 Stay with Us
Enjoy accommodations within the gates of Ocean Ridge Plantation while you visit Ocean Isle Beach, North Carolina.